In this installment of the StarCycle Studio Spotlight series, we'll be highlighting StarCycle's Eugene, Oregon location and the studio owner that brought this Portland-based franchise to the southern side of the Willamette Valley.

Studio at a Glance
Who: Julie
What: StarCycle Eugene
When: December 2019
Where: 535 High St., Eugene, OR 97401


How It Started
Studio owner Julie opened the Eugene, Oregon StarCycle studio in December 2019.
Julie took her first indoor cycling class at StarCycle Lake Oswego in 2018. "I fell in love with it," Julie said. "I absolutely loved the class format and the whole Star experience."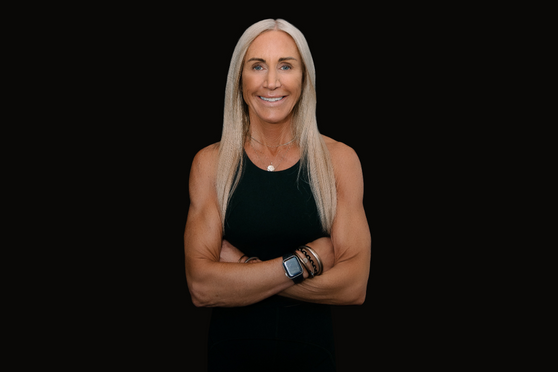 Julie, the Owner of StarCycle Eugene
Before franchising with StarCycle, Julie worked in medical sales and was a part-time physical fitness instructor.
Julie decided to franchise with StarCycle because she wanted to do what the StarCycle studios in the Portland metro area were doing instead of trying to reinvent the wheel. Plus, because StarCycle was founded near Portland, many people were already familiar with StarCycle in Eugene.
When Julie opened StarCycle Eugene, she was nervous about the potential risks of starting an indoor cycling studio and wanted to set the bar high. But she was also excited to share the experience she had in Lake Oswego with the Eugene community and add a fun, new option to the fitness centers in the area.
Julie's advice to future StarCycle franchise and other business owners is that you may not need a business partner, even if you feel like you need one. But if you do form a partnership, make sure your business partner is someone you trust and are equally aligned with.
How It's Going
Eugene is home to the University of Oregon, so StarCycle Eugene has a particularly community-driven atmosphere.
Still, StarCycle hasn't been immune from the challenges facing businesses today, especially in the health and fitness industry. Julie and her team have been through a lot since the Eugene studio opened, especially due to the pandemic, which taught them how to "pivot and think outside the box." Despite these challenges, StarCycle Eugene continues to thrive.
When asked what her favorite thing about StarCycle is, Julie said, "Everything! It fuels my soul."
Julie's favorite song for indoor cycling workouts right now is the "Hold Me Closer" remix featuring Elton John and Britney Spears.
When she's not at StarCycle Eugene, Julie enjoys hiking, running, playing golf, and generally spending time outdoors.
Visit StarCycle Eugene
BOOK YOUR BIKE and take an indoor cycling class at StarCycle Eugene, located at 535 High St., Eugene, OR 97401.
What to Bring
Water bottle
Athletic clothing (Spandex leggings or shorts are ideal)
Socks
We have cycling shoes available to rent in-studio, but if you prefer to bring your own pair, make sure they are Look Delta-compatible!
Follow StarCycle Eugene
For updates about Julie's journey and StarCycle Eugene, follow the studio on Instagram and Facebook!