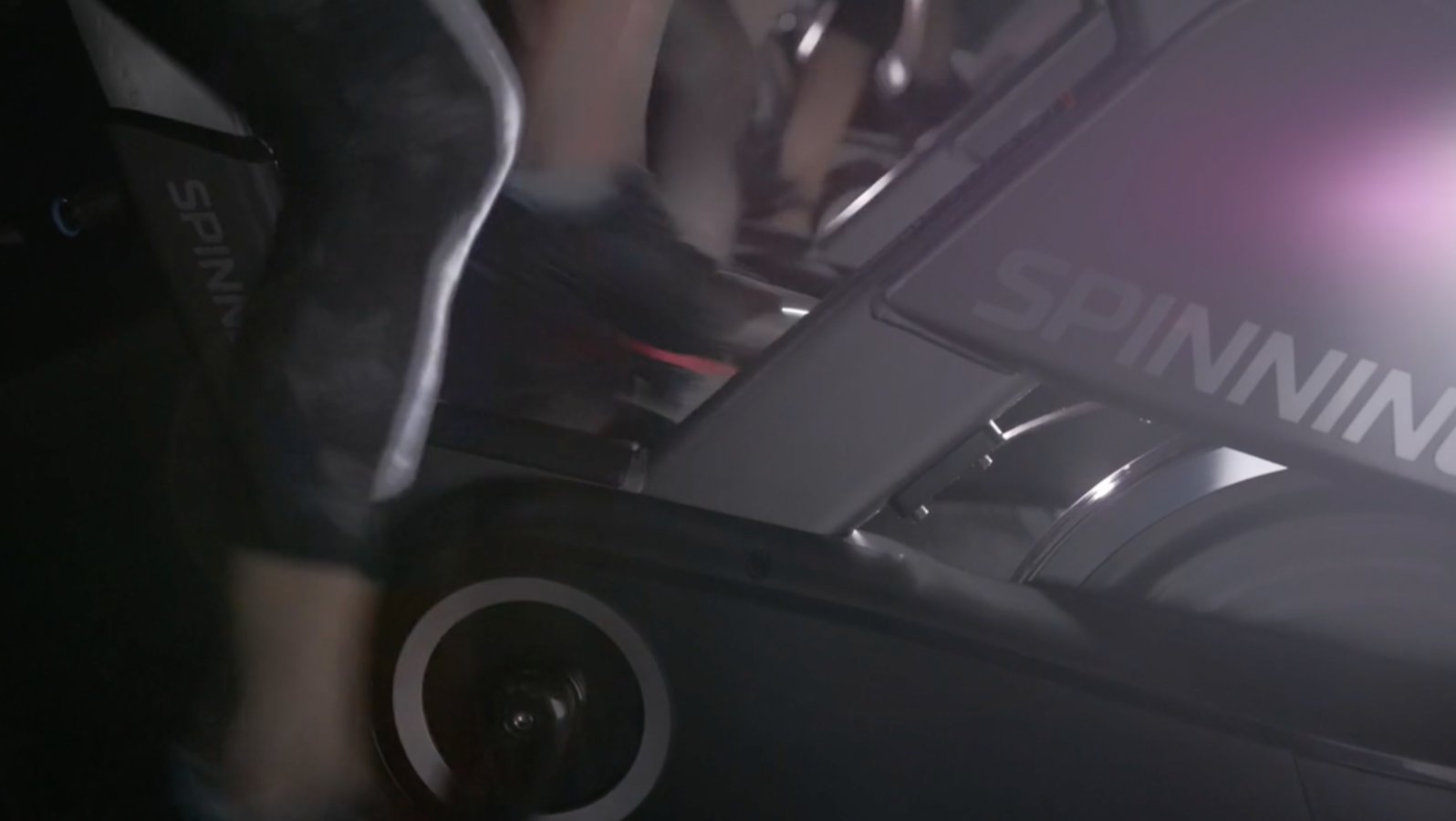 OUR CLASS IS THE REAL DEAL
StarCycle® is a dance party on a bike — and everyone is invited! Lights down, music up, and candles lit for 45 sweaty, empowering minutes. The moment you step foot into the studio, you leave everything at the door. In class you get to check out from the world and focus on whatever you need. No matter how you show up, you'll leave feeling stronger.
Clip in. Check out. Let's Ride.
Ride to the Beat
Music plays a huge role in why our classes kick-ass. We ride to the beat; your pedal strokes will match up with the songs. The music dictates when we do push ups, sprints, jumps and side to sides; class literally turns into a dance party on a bike. Each class is set to a unique playlist and each instructor has their own style and flavor. Music brings people together, One beat at a time ™.
Ride for Yourself
At StarCycle, we don't believe in comparing, tracking, or monitoring technology — we already have enough pressure in our lives! Instead, we focus on internal goals and doing what is right for your body. Technology is a distraction; your time on the bike is sacred YOU time. No cell phones. No pressure. Just you getting after it. Leaving stronger: mind & body.
Expect to Sweat
We believe in riding hard and leaving class drenched is a badge of honor. Our instructors are trained in anatomy, musicality, and sequencing. Our moves target muscle groups all over the body and get your heart rate up, making each class a total body workout. We push limits, break plateaus, see body transformations and love every minute of it.

Own a StarCycle Studio
And be your own boss. We're looking for community-driven game changers to join our company.
Learn More