Our Mission
Deliver A
Kickass Workout
That Inspires
Every Rider To Be
Their Best Self
On And Off The Bike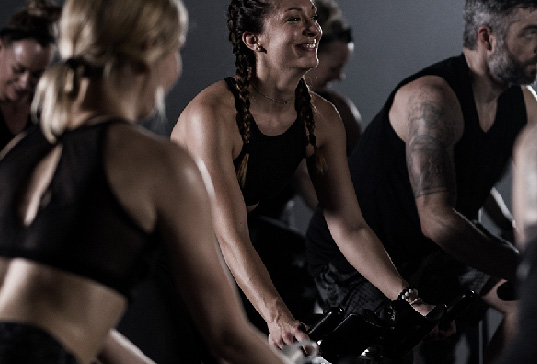 What is StarCycle
We are a network of indoor cycling studios and a fiercely supportive community. We believe a positive environment where everybody—and every body—is welcome, makes working out more sustainable and fun! Our 45-minute, beat driven, cardio ride ignites your body, metabolism and mind. You'll leave feeling stronger and more empowered. Each studio location offers childcare, so bring your kids—we'll take great care of them too!
Our Purpose
Empower Every Person To Be Their Best. Work Hard. Dream Big. Shine Bright.
Our Class
Is the real deal—it will kick your ass in all the right ways. Our experience is fueled by music and we ride to the beat. Your instructor will challenge you to a full-body workout, while inspiring you to push further. Each studio room is dark and candle lit, allowing you to tune out what's going on around you and tune in to what you need. We want every rider to leave with an elevated view of themselves and what they're capable of.
Benefits
It transforms your body.
Our high intensity, low impact workout targets all major muscle groups through a series of challenging sequences. Climbs, sprints, side-to-sides, upper body—you'll do it all. And you'll become leaner, stronger, and more energized as a result.
It transforms your mind.
For 45 minutes, it's just you and the bike. We created our studio room without technology to allow you to focus on yourself. Unplugging from your devices is proven to improve both your mental clarity and your mood. And since we believe your workout should be fun, every class you take will be different – no two are the same. All you have to do is show up!
It boosts your metabolism.
During a StarCycle class, we seriously work your quads, glutes and core. These bigger muscles tend to burn more calories not just during the workout, but in the hours and days afterwards too.
It builds your community.
When you ride with us, you have a ready-made squad. Strong friendships are forged on the bike and carry over into life outside the studio. We'll support you and cheer you on throughout every step of your fitness journey.
Getting Started
We believe half the battle is simply showing up! After that your instructor will guide you through the experience, allowing you to focus on whatever you need that day. No experience is required, and all are welcome—come as you are.
We recommend booking your classes in advance. We also recommend that as a new rider you show up 10 minutes before your first class so we can introduce you to your instructor and get you properly fitted on a bike. Make sure to bring a water bottle and wear athletic clothes. We clip in with Look Delta cleats and offer shoe rentals on-site.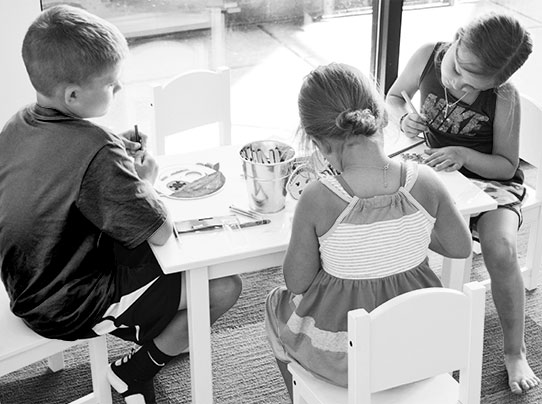 ChildCare
StarCycle was founded by two working parents – so having a safe space for our StarKids to play while their parents worked out was mission critical. We offer craft based childcare at all of our studio locations during select class times. Spaces are limited, so reservations are highly recommended. You'll purchase and book childcare separately from your class reservations.

I love StarCycle. It's my sanctuary, my home away from home. I have never felt (and looked) so good!
Anne S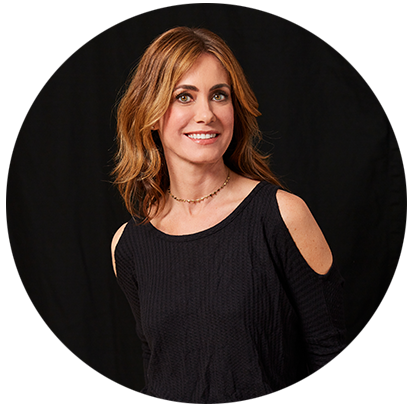 Founder Story
How The Stars Aligned
StarCycle Co-Founder Dionne Del Carlo developed this 45-minute cardio ride to fill a void in her fitness regime. The barre classes didn't offer enough cardio. The indoor cycling classes felt too abrasive. Other cardio-heavy classes were overwhelmed with stats and tracking—and the last thing she wanted to do was compete with other clients on a leaderboard. Nothing felt like the right fit, so she decided to create something that did.
Instead StarCycle was developed as a new kind of indoor cycling class that was inclusive, badass, and mindful. On-site childcare was a must. The workout had to deliver serious results. And the space had to inspire riders to drop their mental baggage the minute they walked through the door.